Get ready for your mermaid theme birthday party with these amazing invitations!!! Beautiful combination of colors with a unique sleeve included. Give your guests something to look forward to with this pretty sleeve wrapped around your mermaid invitation. The invites are printed on white card stock and bordered with YOUR CHOICE of pink OR kraft card stock. Invitations come with a triangle printed sleeve.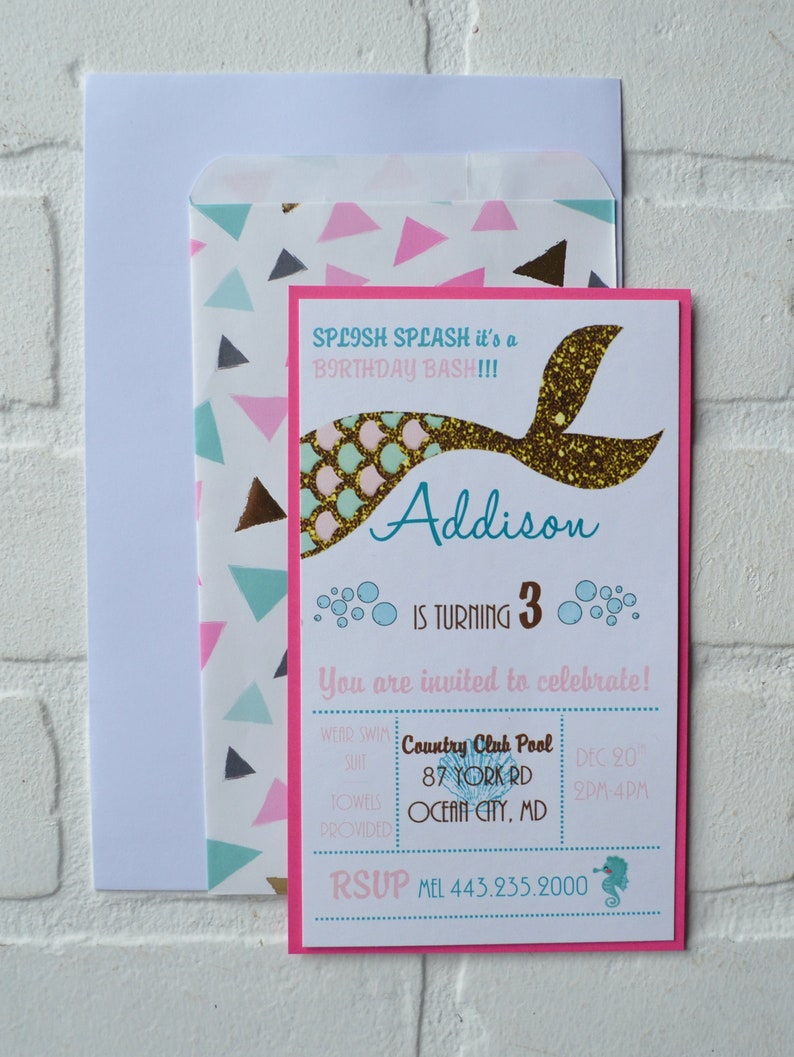 Click below for more information about this mermaid theme invitation:
Let This & That Creations, INC customize invitations for you!!!
Contact us here: invitationsbythisandthat@live.com