Give your Father a card that speaks your language. You're just like your dad. Give him this sweet card to show him how much that means to you. Printed on a recycled card and comes with matching envelope.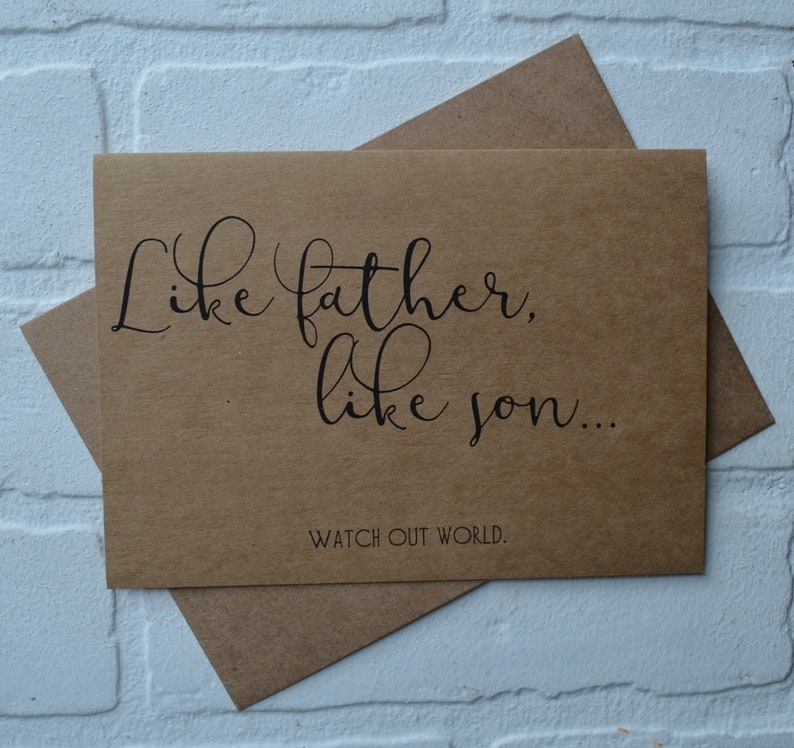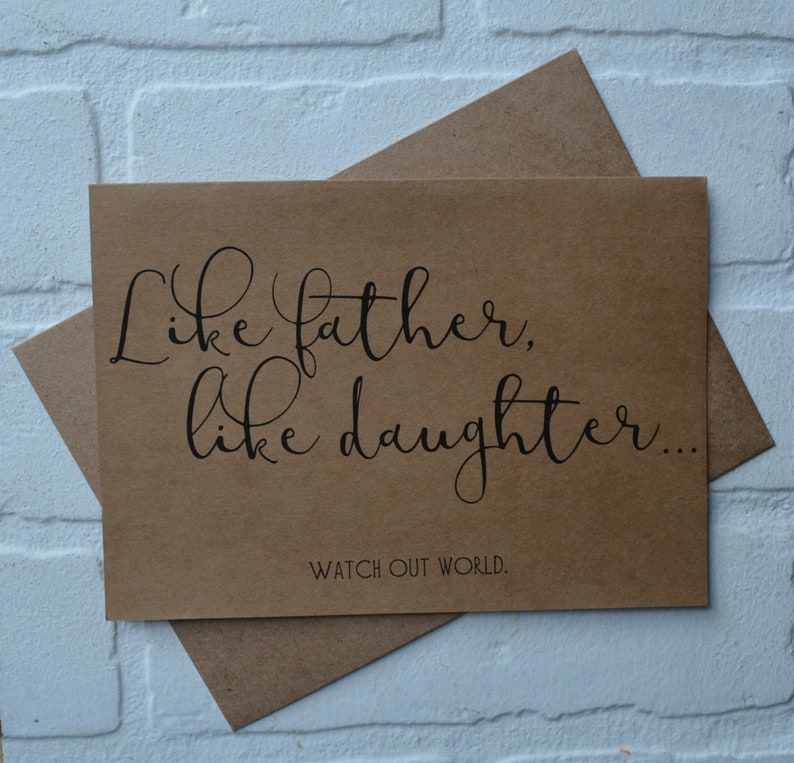 Find these sweet cards here:
Contact us for all of your greeting card needs!
invitationsbythisandthat@live.com